Illegal use of bus lanes is not the way for Essex motorists
Faced with a growing population and continuing increase in traffic on the roads, Essex County Council's Highways team is extending its use of bus lane CCTV enforcement to improve the reliability of public transport and the safety of pedestrians in busy urban areas.  The move follows the appointment of Imperial at the end of 2016, which has led to a marked increase in motorists complying with bus lane regulations and a dramatic improvement in back office efficiencies.
"We are now benefitting from Imperial's knowledge, experience and wholehearted commitment to work in partnership with both ourselves and our CCTV camera supplier," says Andy Champ, Network Operations Manager at Essex Highways.  
"From the outset, Imperial's insight and professional guidance improved the effectiveness of our existing bus lane enforcement operations in Colchester, Basildon and Chelmsford.  And we have worked with Imperial to develop plans for further enforcement initiatives in other locations within the county's main urban areas. These include two additional sites in east Colchester where there is genuine justification to address accessibility and safety issues around key public areas and transport interchanges like Hythe railway station."
As well as advising and supporting the authority with a review of its cancellation policies and new arrangements for reviewing contraventions, the team at Imperial's Business Processing Unit in Northampton handles customer calls relating to Penalty Charge Notices (PCNs), PCN correspondence, scanning, postage and PCN payments. Imperial's 3sixty software is used for all back office processing and the enforcement solutions feature unattended ANPR cameras and review software provided by SEA. 
"Dedicated, resilient and versatile back office procedures and systems are absolutely essential for effective and efficient bus lane enforcement," emphasises Imperial's Toby Bliss.  
"The volume of contraventions is always difficult to forecast after the initial period of warning notices, but it's important to cater for all eventualities as well as fluctuating volumes at different times of the week and year.  Careful preparations are also vital – not only to guarantee operational efficiency and to maximise compliance levels, but also to achieve optimum payment recovery and to minimise the administrative demands of unwarranted appeals. Such a considered approach helps an authority like Essex Highways to adopt a progressive approach to bus lane enforcement with confidence and assurance."
Hayley Street, Senior Operations Technician at Essex Highways, adds: "Although it was a daunting prospect to change processes and IT support systems at the same time, it was evident at a very early stage that our new partnership with Imperial was delivering benefits. 
But it wasn't just a case of efficiency and operational improvements as we now have much greater resilience and versatility in all areas of our bus lane enforcement operation."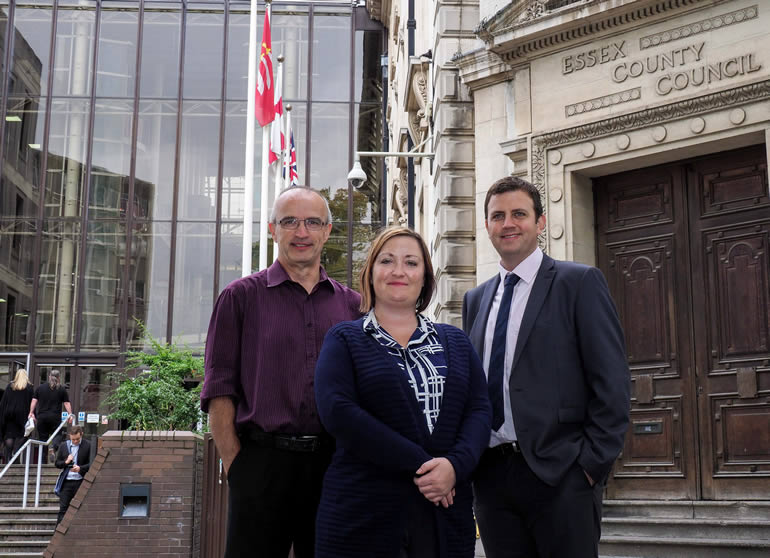 Andy Champ, Hayley Street and Toby Bliss
(Image: Bus lane enforcement near the entrance to Chelmsford railway station)
The concerted approach to enforcement has helped to address the misuse of bus lanes in the county's main towns, which can cause punctuality problems for public transport and safety concerns for pedestrians.  Prior to the introduction of CCTV enforcement, there were well over 400 bus lane contraventions every day in a major bottleneck in Duke Street, adjacent to Chelmsford's busy railway station.  The number of contraventions fell by 50% during the period when warning notices were issued and has continued to fall since the issue of Penalty Charge Notices so buses are no longer suffering unnecessary delays.
© 2023 Imperial Civil Enforcement Solutions Limited
Company Registration Number: 02023383 ¦ Registered Office Address: Century House, 1 The Lakes, Northampton, NN4 7HD