Birmingham's Clean Air Zone is Live
The topic of air quality is once again in the news, with the recent launch of Birmingham's new Clean Air Zone.
As you may know already, Imperial is proud to have supported Birmingham on this exciting journey, which has the ultimate objective of saving lives and provide cleaner, greener and safer spaces for the local community.
Birmingham's 'Category D' Clean Air Zone (CAZ) applies to buses, coaches, taxis, HGVs and private cars – making it one of the first cities to enforce such a wide variety of vehicles. Under the CAZ, which operates 24 hours a day, 365 days a year, vehicles not meeting the emission standard will be charged £8 a day, and non-compliant coaches, buses and HGVs £50 per day.
At Imperial we are especially pleased that Birmingham's launch validates something we have been saying for a long time: that clean air can be delivered by utilising existing parking and enforcement technology solutions.
Birmingham's is a great example of a city that has embarked on a journey to a greener cleaner future – and all delivered through innovative, off the shelf solutions that reduce risk and cost, and ensure greater reliability in relation to delivery and project success.
Find out more about how Imperial's solutions for Clean Air Zones here.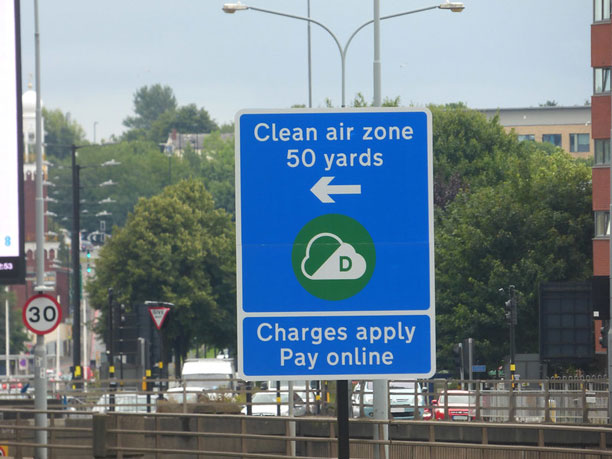 © 2022 Imperial Civil Enforcement Solutions Limited
Company Registration Number: 2023383 ¦ Registered Office Address: 7 Hill Street, Bristol, BS1 5PU