Looking for Lions:
The Wizard of Oz and the Quest for Clean Air
Attendees at

 

this year's Transport Innovation Summit were treated to

 

a

n

 

entertaining

 

Wizard of Oz-themed

 

panel

 

on the topic of UK air quality.

 

This article recaps the key messages

.
'We're Not in Kansas Anymore': Covid Strikes
While air quality has been a huge concern for many years, this story begins with the UK's lockdown in 2020. Much like the tornado in the Wizard of Oz, Covid-19 changed everything. Confidence in public transport disappeared overnight, setting attitudes back decades, rendering existing transport business models unviable, and raising the very real threat of a car-led Covid recovery. 
Much like Dorothy's quest, overcoming the air quality crisis will require a combination of brains, heart and courage. 
Harnessing Brains and Heart
Panellists talked about using 'brains' in terms of being smart about harnessing existing technology. While new solutions will doubtless play a role, it is vital to recognise that we collectively already have many tools that can be adapted and applied, delivering a faster impact with minimal risk and cost (see the 'brains' boxout).
Meanwhile, the 'heart' element related to passion for addressing this issue. As we wrote in a recent white paper, clean air is too important to be dismissed as a driving tax. Given strong public support for improving air quality, technology suppliers must focus on bringing others with them on this journey. 
But the session's key focus was on courage. Panellists discussed how the air quality challenge has led to a collaborative focus – both within the businesses joining the panel (who have a shared parent in Modaxo) – but also beyond. 
On that note, the panellists proclaimed to be actively looking for 'lions': interested parties – whether authority staff with a desire to make a difference, or third-parties with innovative solutions – to join them on this critical journey.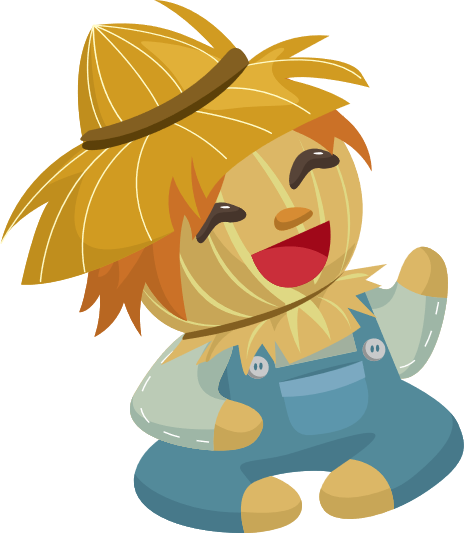 'Brains': Recent Clean Air Solutions
Working with Transport Scotland, Trapeze has made live occupancy data available on the Traveline Scotland website and mobile apps. This project, recently shortlisted in the 2021 ITS-UK awards, shows how busy buses are, enabling people to make informed decisions about which vehicle to travel on – thereby restoring assurance of safety while using public transport.
Imperial Civil Enforcement Solutions has delivered two projects focused on reducing vehicle pollution:
Emission-based resident parking permits in the London Borough of Barking and Dagenham: and
The enforcement of Birmingham's recently-launched Clean Air Zone.
Data-Driven Decisions – Roads
Trapeze's Josh Mellor explained how his team are collaborating with clients to use real-time data to identify 'pinch points' in the road network: "Data visualisation can identify where buses are being held up, creating conversations between transport departments and highways: we're getting feedback from clients that it's really sparking debate. 
"We can look at specific congestion points and across entire transport corridors to see what could be done to alleviate problems, using impact analysis to understand the results of any interventions. But we are now taking things a step further by partnering with companies outside of Modaxo, including one that develops simulation software. Working together we can model the cost effectiveness of interventions by running simulations – and build business cases based on data. 
"Then, once we have moving buses and less congestion, we've delivered improved passenger confidence because buses are arriving on time and journeys are shorter – and the buses are idling less." 
Data-Driven Decisions – Rail
Signature Rail's Antony Chilton-Murphy had a similar perspective, which he shared while recalling a recent trip to Birmingham's New Street station: "I was getting off a train, the doors were open, and it's a long idle time in Birmingham. The diesel engines were running – and I know why, because I have a rolling stock background. But the air quality in that station is appalling. 
"These diesel trains could be with us for many years, and I think we ought to at least know the impact they have on our air. Data will reveal how they're polluting the environment, and with that will come willpower to think, 'yeah, they need to be switched off.' 
"Mandy and Josh gave me an idea: We have kit on the train that manages energy consumption. Why can't we connect it with an air sensor? We could share data so people know how clean their travel experience is. For a passenger going from A to B, how clean and how safe that journey is important – and I think our software can do something about that." 
Influencing Behaviour
Antony's last point took the conversation down an interesting path: To what extent can we expect technology to influence public behaviour?  
Josh Mellor talked about how Trapeze's public transport journey planners could go further in terms of encouraging modal shift: "That's the next thing: how we get people out of cars using more active transport. 
"One of the conversations we've had relates to gamification and achievements. I'd like to explore this in relation to how much carbon people have saved – maybe rankings with family and friends. I think there's definitely something there, because it helps people to start doing things in a different way." 
Meanwhile, Signature Rail's Antony Chilton-Murphy delivered a powerful promise: "If we can collect data, you can have it. Our business works on the premise of feeding other people's systems; often downstream systems. In the case of rail, there's no reason air quality data couldn't end up on a Trainline app telling passengers the air quality in real time." 
Imperial's Mandy Watson had an interesting perspective, as she explained how her team has begun to help local authority clients to enforce parking strategies in relation to staff coming in to the office: "It can be difficult to tell people they can't park at the office, so our software does it for them, based on the ruleset, where they live and how quickly they can travel by public transport: the system makes the decision." 
"But taking things further, we already have technology that can guide people to parking space – and I know a lot of local government have underused car parks. So we could connect the two: motorists can park in a car park in an available space, tied in with onward journey options: we know when the bus arrives and even how busy it is. So we're joining the modes and helping to make travel more accessible. 
"For me it's about having the courage to look at what we've got and to work with our customers to say, 'we can take join these solutions to make something better.'"
Funding Clean Air: Who Pays?
During the session an interesting question was raised from the audience: who funds investment in air quality? 
Antony Chilton-Murphy suggested that local authorities using grants from central government was likely, "but a local authority needs data, so if we could provide accurate data on clean air quality, then that could help the application process, and also put pressure on the providers of infrastructure to either move faster or change the modes of transport. 
"Our job is to share data that informs decision makers. If we can say, 'Do you know, City Council, that your air quality breached legal limits 74 times last month, when actually you thought it was just a handful of times?' that's valuable. It can help people make better decisions. 
"Everyone wants clean air and safe travel. But you can't solve everything overnight. You can move forward incrementally with these things: Once you start sharing data, it's credible." 
Josh Mellor agreed, but also pointed to collective responsibility: "We in Modaxo are a collection of small to medium businesses, and we can have an impact. We were working on a bid recently where we wanted to put air quality sensors and air cleaning devices on demand responsive vehicles so we could assure the vulnerable passengers that they were protected. 
"We didn't know if the client would go for it, so we just decided to pay for three months and see if we can do it. Is that going to solve air quality alone? No, but everything has an impact."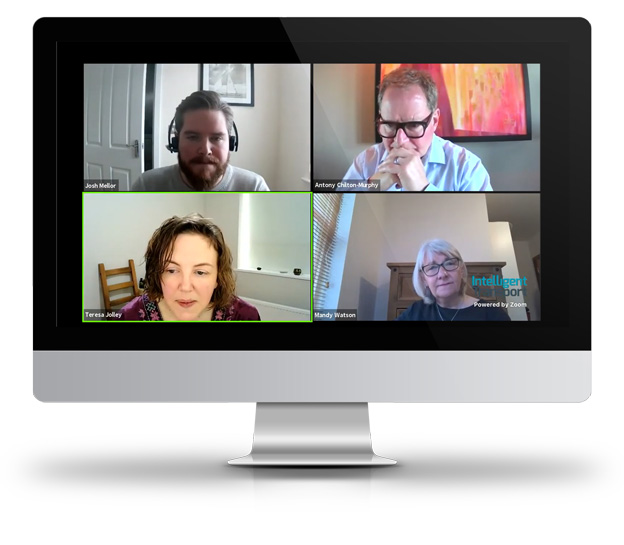 Looking for Lions: A Call to Arms
The session concluded with a rousing call to action from Imperial's Mandy Watson: "We're looking for lions – people with the courage to work in a different way. A lot of the software already exists and it might just be utilising it in a different way. But we want other organisations – and certainly local authorities – to engage with us."
Josh Mellor agreed: "Everybody on this call will know people in their organisation who have loads of knowledge. And if you don't then it's you – so good for you! We're keen to work with those people as well – it's not all within our group." 
And Antony Chilton-Murphy turned again to the importance of data: "We're looking for people to help get things done. Signature Rail's strategy is to share data – and that doesn't mean among Modaxo companies and nobody else. It means share data. So anyone who has the courage to join us or says, look, your data would be valuable over here, then we're very open to building interfaces. The tech is there; it just requires communication and the will to do it." 
The road to better air is a long one, but as this session showed, important steps are being made. With brains and heart – but most importantly the courage to come together and look outside our organisations – we can make this a shared journey to a better future for us all.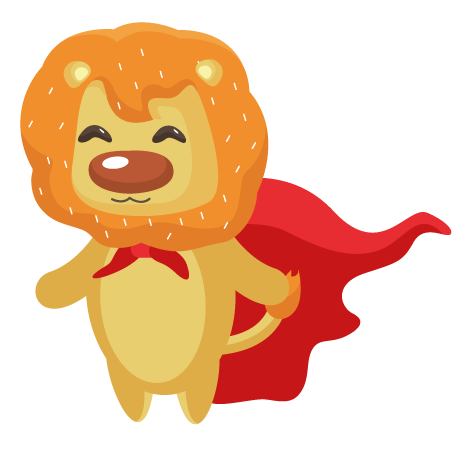 Are you a Lion? 3 ways to learn roar (sorry, more):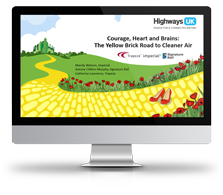 Watch the session recording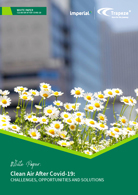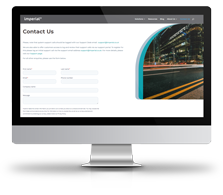 Our thanks to our moderators and panellists: